「looking for guide? I will be around.」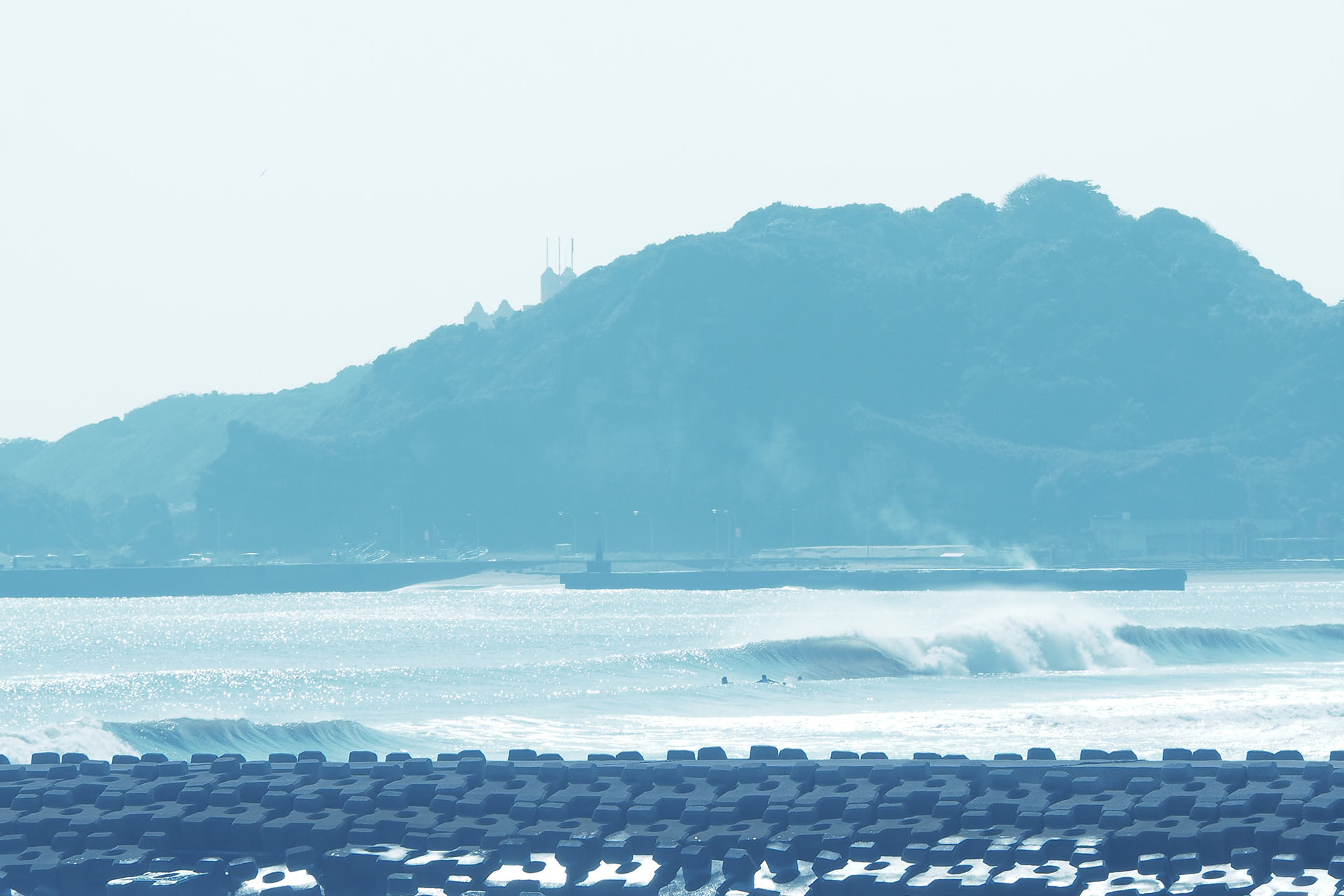 写真:夏に行われたWSL主催QS大会中のオリンピックサイト。奥に見えるのは太東漁港と灯台。
Photo: Olympic site during the QS competition hosted by WSL in summer. In the back you can see Taito fishing port and lighthouse.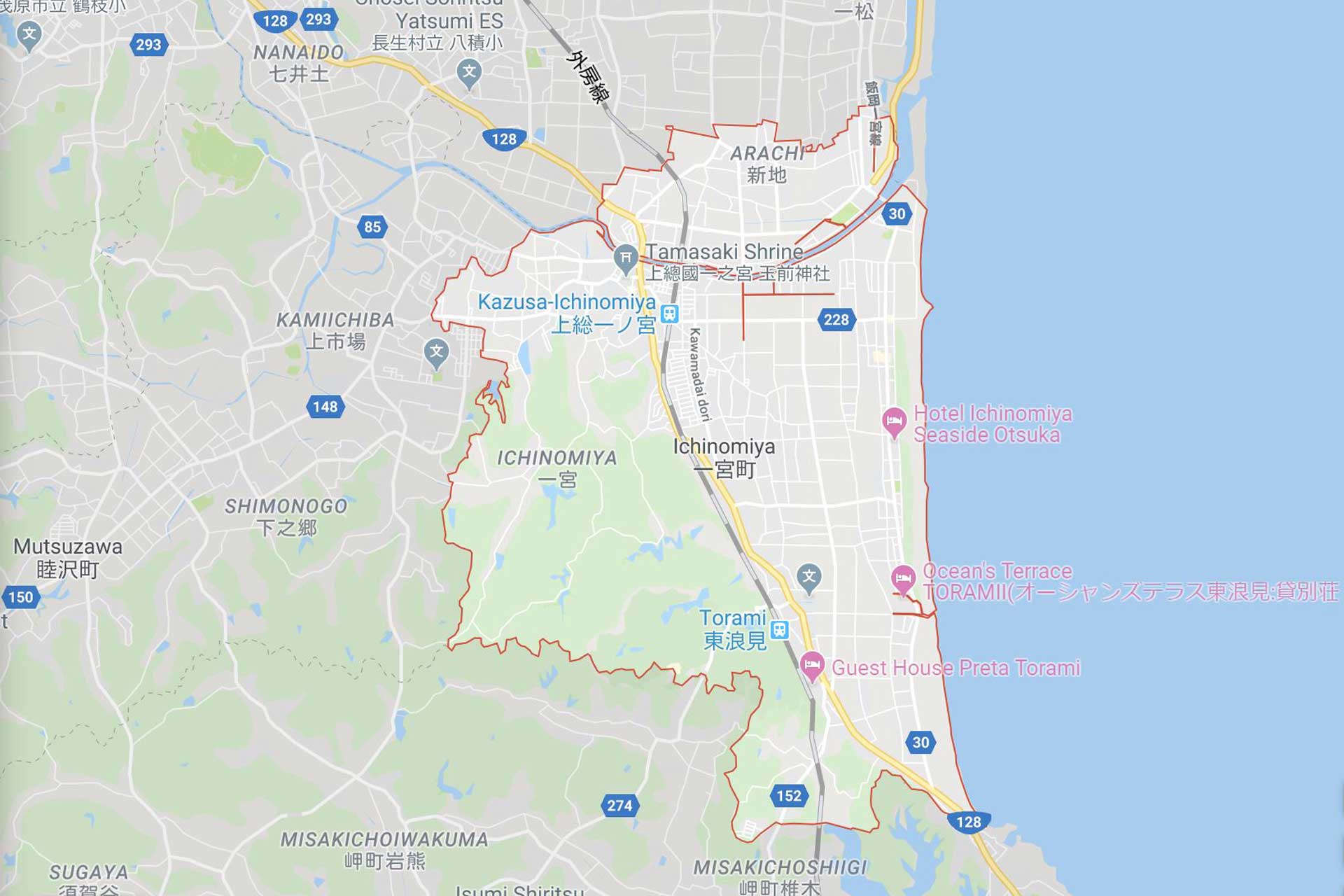 一宮町は、千葉県東部の長生地域に位置し、長生郡に属する人口約11,000人の町。サーファーの聖地や別荘地としても知られ、2020年東京オリンピックのサーフィン競技会場、釣ヶ崎海岸を有する。太平洋に面した一宮町は、沿岸に黒潮が流れているため、温暖な海洋性気候で、四季を通して過ごしやすい気候となっています。Ichinomiya Town is located in the Chosei area of eastern Chiba Prefecture and has a population of approximately 11,000 people. Also known as a surfer's sanctuary or villa, it has the 2020 Tokyo Olympic surf competition venue, the Tsurigasaki Beach. Ichinomiya Town facing the Pacific Ocean has a warm oceanic climate due to the Kuroshio Current flowing along the coast, making it easy to spend all seasons.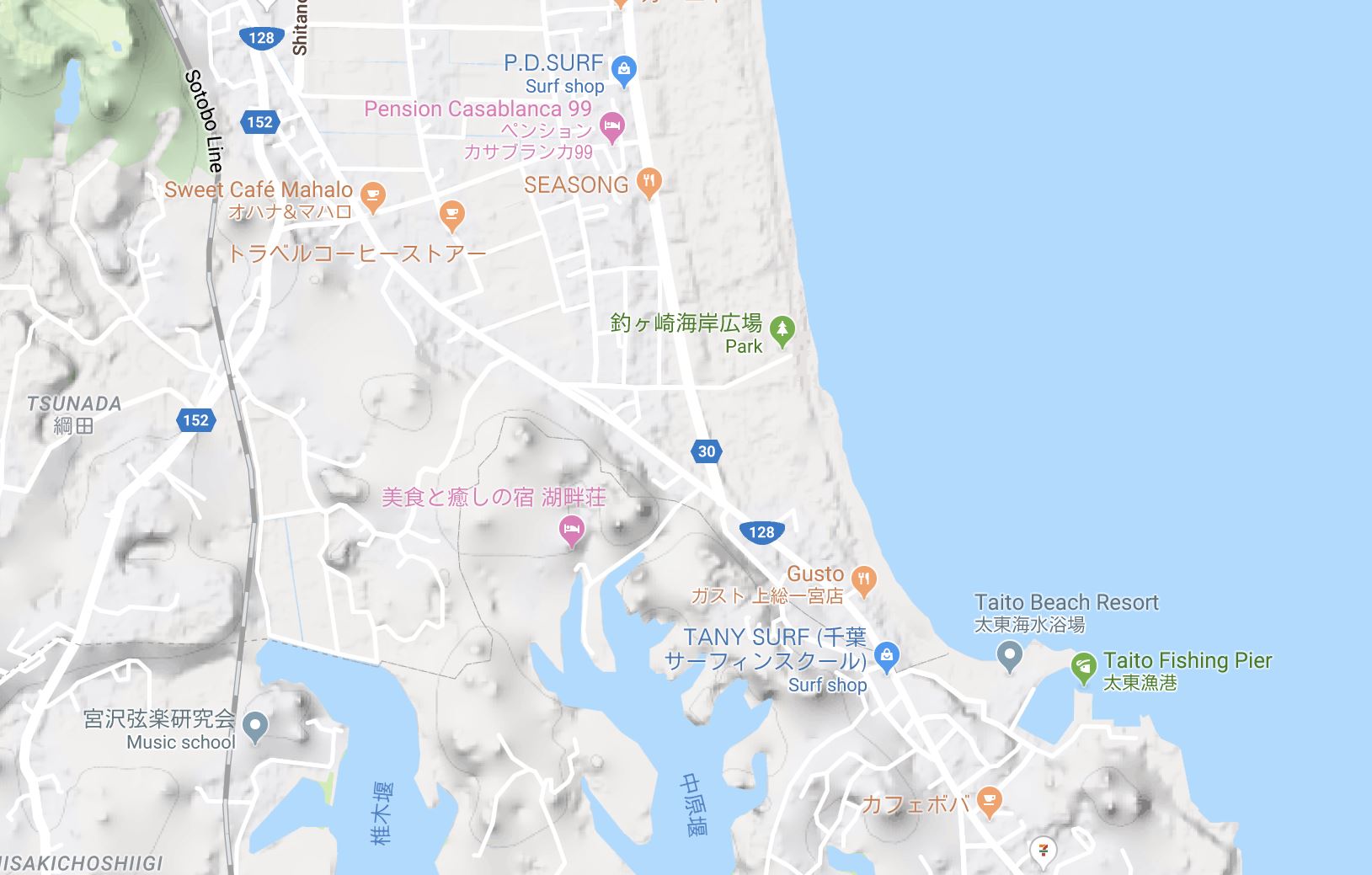 町の総面積は,22.97平方キロメートルで,その大半を肥沃な田や畑,山林が占めており四季を通してあふれる緑に包まれています。古くは,上総一宮1万3000石の城下町として栄えた歴史をもち,その後は,日本一といわれるガラス温室団地など,ハウス栽培を中心とした近郊そ菜果樹園芸を基幹産業にしています。The total area of the town is 22.97 square kilometers, and most of it is covered with rice fields and forests, and is surrounded by the green that overflows throughout the seasons. In the old days, it has a history of prospering as a castle town of 13,000 stones in Kazusa Ichinomiya. After that, it has become a key industry in the suburban vegetable gardening centered on house cultivation, such as glass greenhouse housing complex that is said to be the best in Japan.
一宮町の公共交通機関は電車、タクシー、自動車、バス、レンタル自転車とあるが駅から海岸線へのアクセスはタクシーかレンタル自転車が主流である。昨今、無料観光バスが運営しているが本数の少なさからか、定着はしていない。Public transportation in Ichinomiya Town is trains, taxis, cars, buses, and rental bicycles, but the main access from the station to the coastline is taxis or rental bicycles. Nowadays, a free sightseeing bus is operated, but it has not been established due to the small number of buses.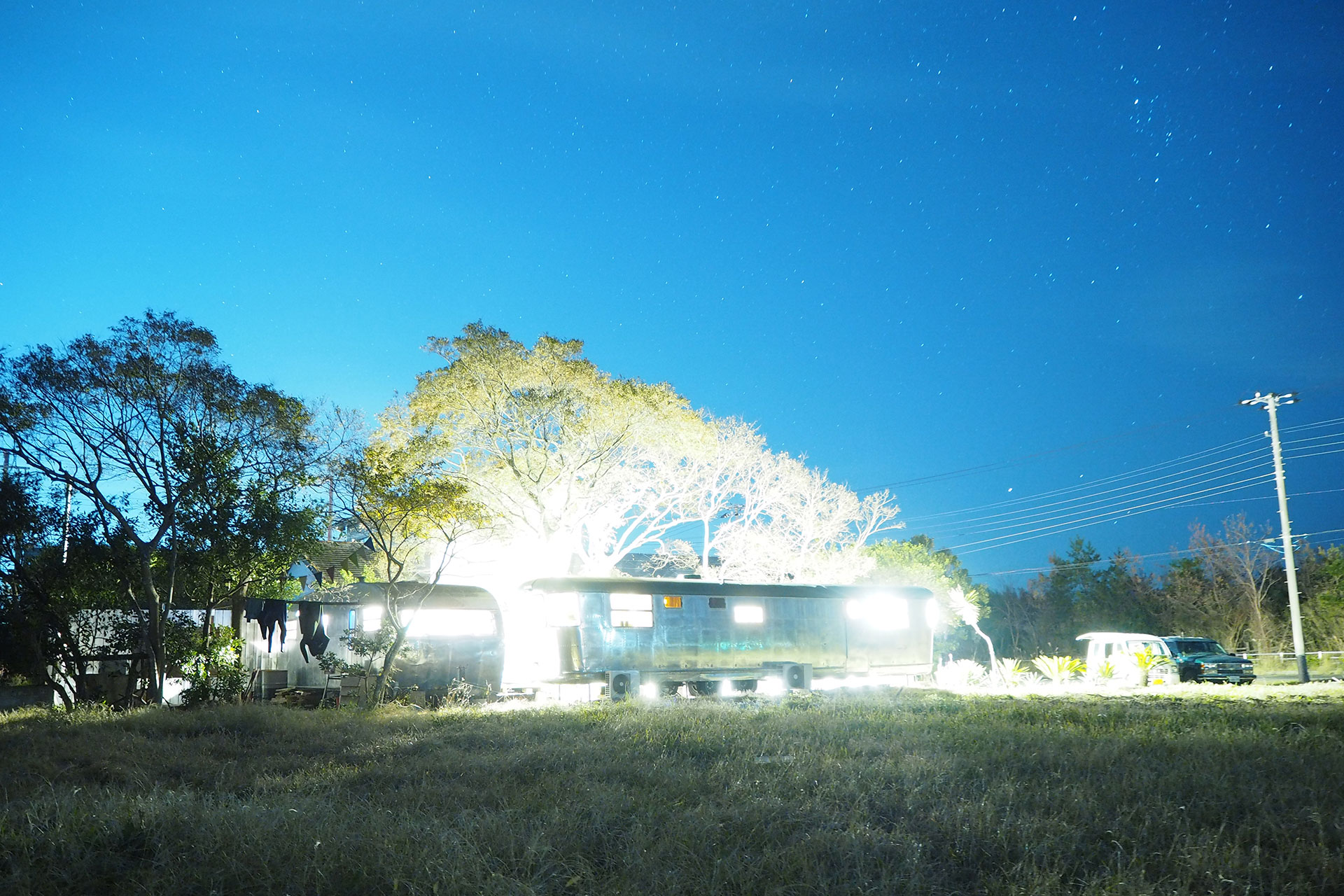 写真:tivoLi surf shopの外観。50年代のスパルタン製トレーラーハウスが目印。30年続く老舗レストラン「Topanga」の隣に位置しています。
Photo: Appearance of tivoLi surf shop. Look for the 50's Spartan trailer house. It is located next to the long-established restaurant "Topanga" that has been around for 30 years.
tivoLi surf shopはオリンピック会場の釣ケ崎海岸から徒歩5分と歩いて行ける範囲内に位置しており目の前のサーフポイントは釣ケ崎海岸の隣になります。波質は釣ケ崎海岸によく似ていて周辺のポイントと比べて比較的ほれたチューブの波が特徴です。去年のWSL主催Ichinomiya Chiba Openが開催せてているときも多くの選手たちが足蹴無く通う絶好の練習ポイントとなり賑わいをみせました。tivoLi surf shop is located within a walking distance of 5 minutes from the Olympic Games Tsurigasaki Beach, and the surf point in front is next to the Tsurigasaki Beach. The wave quality is very similar to that of Tsurigasaki Beach, and is characterized by a relatively tube wave compared to the surrounding points. When Ichinomiya Chiba Open hosted by WSL last year was held, it became a great practice.