NALU magazineにお誘い頂き'突発的四国巡礼旅'なんて記事で掲載されています。
NALU magazine invites me to "Sudden Shikoku Journey".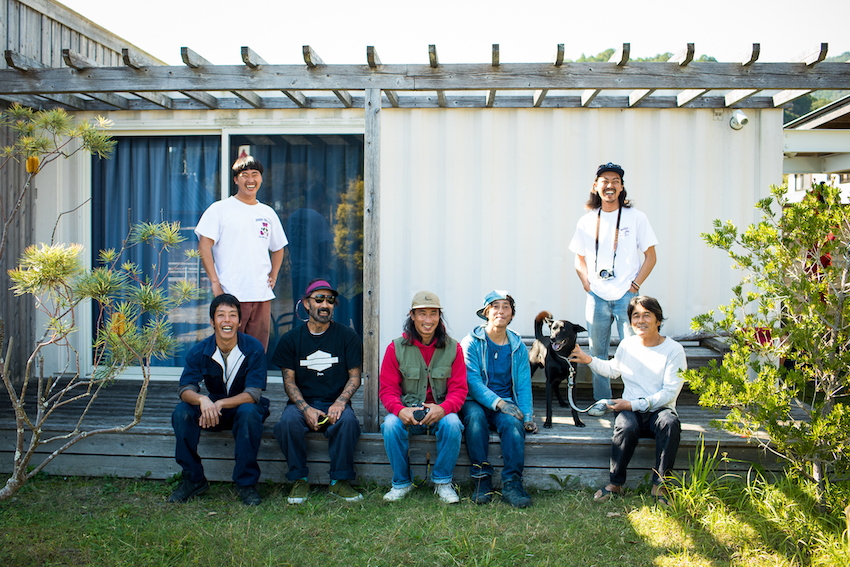 四国海部 アッくん、レキ、言わずと知れた千葉公平さん。公平さんには若い頃からお世話になってます。皆相変らず良いサーフィンしてました
Arrived in Shikoku Kaifu. Ah-kun, Reki, Mr Kohei Chiba. Mr. Kohei who has been taking care of me since I was young. Everyone was surfing as good as ever
朝はしっかり、何本かチューブメイクして、サンセットタイムをフィンレスでグライドしてるなんて本当にサーフィンライフのお手本。波の無い時はきっと空冷のポルシェをグライドさせてる。ホントカッコいい先輩ですIt's really a good example of surfing life to make some tubes in the morning and glide sunset time with fin less board and When there are no waves,surely glide with air-cooled Porsche. Mr. Kohei shows the everything.
勿論宿舎はテント
Of course, the dormitory is a tent
この空。だから宿舎はテント
This sky. So the dormitory is a tent
こんな景色にも遭遇。ローカルリスペクトは絶対です
We Met such a wonderful scenery. Local respect is absolute
更に走れば無人のサンドバーも本当オレ達だけでセッション
If you run further, it is an unmanned sand bar. A session with us alone
今回旅を共にしたTomo君塚
Tomo Kimizuka who traveled together this time
四国に行くと必ず立ち寄る高松の街。このお店是非一度行ってみてください'おふくろ'
A town of Takamatsu where you must stop by when you go to Shikoku. Please go to this Restaurant  'Ofukuro'
サーフィンも一緒しますがバイクも一緒にのFACESなりさんとFACESの皆さん。何時もお世話になってます笑旅は必ず行って良かったって思えるから辞められない。本当はもっと旅していたいけどそうもいかない現実。思考錯誤しながら次に身を動かす場所を探しています。次の四国はバイクも一緒に
FACES`s Narisan  who surf  and ride motorcycle together. He always take care of me lol I can not stop quit traveling because of these encounter. The reality is that I really want to travel more, but not so much. Looking for the next place to move. In the next Shikoku, with motorcycle for sure.
協力:
https://www.kenyuphotography.com/
https://www.ei-publishing.co.jp/magazines/detail/nalu-476851/